Mazda CX-3: Bluetooth® / Component Parts
Audio unit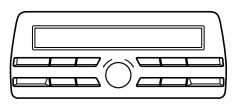 Talk button, Pick-up button and Hang-up button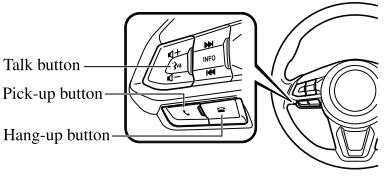 Microphone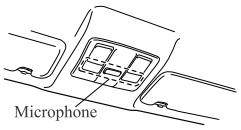 Microphone (hands-free)
The microphone is used for speaking voice commands or when making a Hands-free call.
Talk button
Activates the voice recognition. In addition, it skips the voice guidance.
Pick-up button
Responds to incoming calls. In addition, after selecting a contact or dialing a number, it places the call when the button is pressed.
Hang-up button
Ends the call or refuses an incoming call. In addition, it ends the voice recognition operation.
Volume adjustment
The power/volume dial of the audio unit is used to adjust the volume. Turn the dial to the right to increase volume, to the left to decrease it.
The volume can also be adjusted using the volume button on the steering wheel.
NOTE
If the volume is lower compared to other audio modes, increase the volume from the device side.
Bluetooth® Hands-Free outline When a Bluetooth® device (mobile phone) is connected to the vehicle's Bluetooth® unit, a call can be made or received by pressing the talk button, pick-up button, or hang-up button on the audio remote control switch...
Other information:
Government regulations in the United States/Canada require that automobiles meet specific emission regulations and safety standards. Therefore, vehicles built for use in the United States/Canada may differ from those sold in other countries. The differences may make it difficult or even impossible for your vehicle to receive satisfactory servicing in other countries...
WARNING Do not stop the engine while the vehicle is moving: Stopping the engine while the vehicle is moving for any reason other than in an emergency is dangerous. Stopping the engine while the vehicle is moving will result in reduced braking ability due to the loss of power braking, which could cause an accident and serious injury...
Categories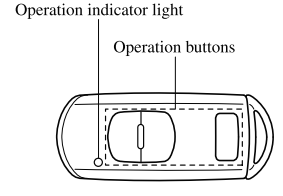 NOTE
The headlights turn on/off by operating the transmitter. Refer to Leaving Home Light. (With theft-deterrent system)
The hazard warning lights flash when the theft-deterrent system is armed or turned off. Refer to Theft-Deterrent System.
(With the advanced keyless function)