Mazda CX-3: If Trouble Arises / Spare Tire and Tool Storage
Spare tire and tools are stored in the locations illustrated in the diagram.
With sub-woofer
Type A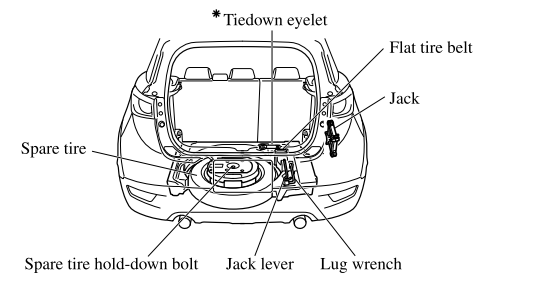 Type B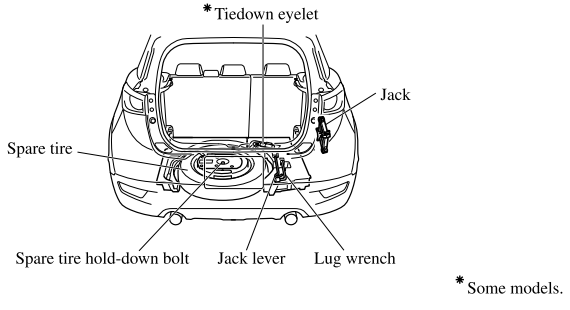 Without sub-woofer
Type A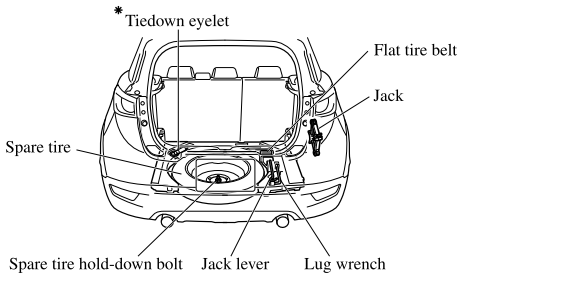 Type B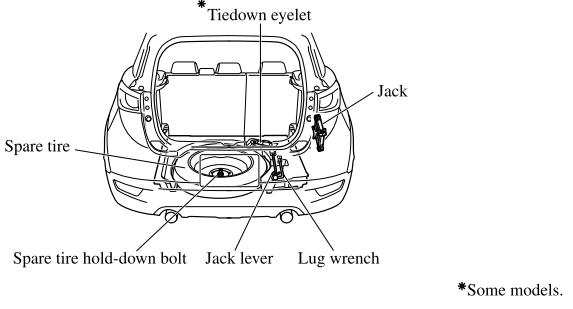 Categories
The speedometer indicates the speed of the vehicle.
NOTE
(Analog speedometer type)
If a few seconds have elapsed after switching the ignition off, the needle may deviate. However, this does not indicate a problem.
Speed Unit Selector (Digital Speedometer)(Some models)
In some countries, you may have to change the speed units between km/h and mph.