Mazda CX-3: Child-Restraint System Installation / Child-Restraint System Types
In this owner's manual, explanation of child-restraint systems is provided for the following three types of popular child-restraint systems: infant seat, child seat, booster seat.
NOTE
Installation position is determined by the type of child-restraint system. Always read the manufacturer's instructions and this owner's manual carefully.
Due to variations in the design of child-restraint systems, vehicle seats and seat belts, all child-restraint systems may not fit all seating positions. Before purchasing a child-restraint system, it should be tested in the specific vehicle seating position (or positions) where it is intended to be used. If a previously purchased child-restraint system does not fit, you may need to purchase a different one that will.
Infant seat
An infant seat provides restraint by bracing the infant's head, neck and back against the seating surface.
Equal to Group 0 and 0+ of the UN-R 44 and UN-R 129 regulation.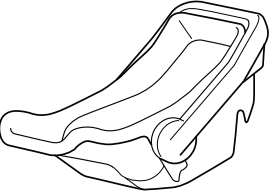 Child seat
A child seat restrains a child's body using the harness.
Equal to Group 1 of the UN-R 44 and UN-R 129 regulation.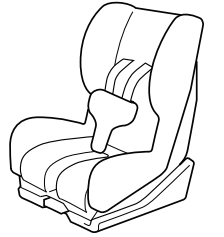 Booster seat
A booster seat is a child restraint accessory designed to improve the fit of the seat belt system around the child's body.
Equal to Group 2 and 3 of the UN-R 44 and UN-R 129 regulation.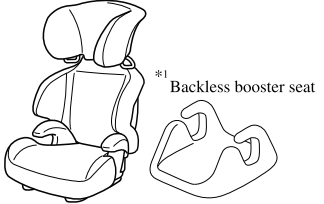 * 1 When using a backless booster seat, always install the vehicle head restraint to the seat where the backless booster seat is installed.
Categories
The system operates only when the driver is in the vehicle or within operational range while the key is being carried.
NOTE
When the battery power is low, or in places where there are high-intensity radio waves or noise, the operational range may become narrower or the system may not operate. For determining battery replacement, Refer to Keyless Entry System.