Mazda CX-3: Vent Operation / Selecting the Airflow Mode
Dashboard Vents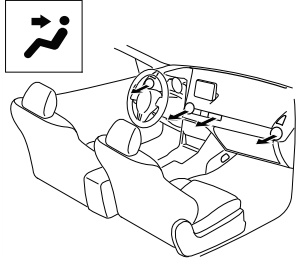 Dashboard and Floor Vents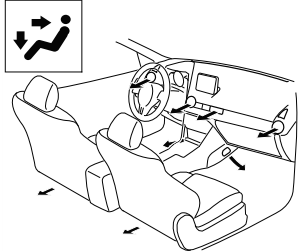 Floor Vents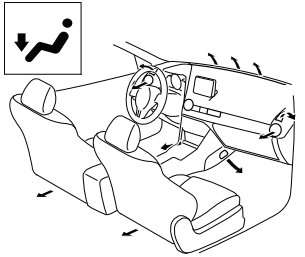 Defroster and Floor Vents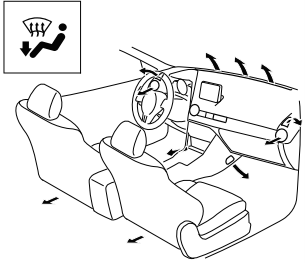 Defroster Vents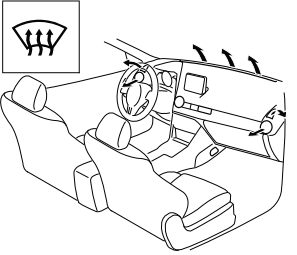 NOTE
The location airflow exits the air vents and the airflow amount may change depending on the open or close status of the air vents.
Directing airflow To adjust the direction of airflow, move the adjustment knob. NOTE When using the air conditioner under humid ambient temperature conditions, the system may blow fog from the vents...
Other information:
AAC stands for Advanced Audio Coding, which is standardized voice compression established by the ISO*1 working group (MPEG). Audio data can be created and stored at a higher compression ratio than MP3. This unit plays files with the extensions (...
If you see an error indication on the display, take appropriate action according to the following methods. If you cannot clear the error indication, take the vehicle to an Authorized Mazda Dealer. CHECK USB When the message "CHECK USB" is displayed, it indicates that there is some error in the USB device...
Categories
The system operates only when the driver is in the vehicle or within operational range while the key is being carried.
NOTE
When the battery power is low, or in places where there are high-intensity radio waves or noise, the operational range may become narrower or the system may not operate. For determining battery replacement, Refer to Keyless Entry System.