Mazda CX-3: Head Restraints / Height Adjustment
Adjust the head restraint so that the center is even with the top of the passenger's ears.
To raise a head restraint, pull it up to the desired position.
To lower the head restraint, press the stop-catch release, then push the head restraint down.
Front seats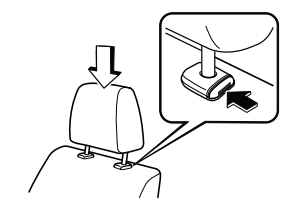 Rear outboard seats
Except Mexico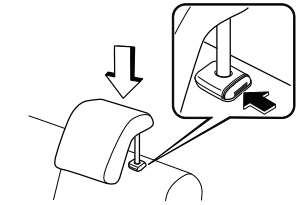 Mexico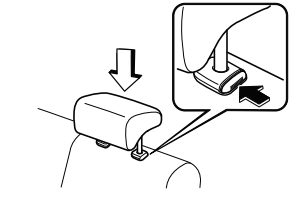 Rear center seat
Categories
WARNING
Be sure to look over your shoulder before changing lanes:
Changing lanes without taking into account the actual distance of the vehicle in the convex mirror is dangerous. You could have a serious accident. What you see in the convex mirror is closer than it appears.
Mirror type
Flat type (driver's side)