Mazda CX-3: Manual Shift Mode / Manually Shifting Up
You can shift gears up by operating the selector lever or the steering shift switches*.
M1 → M2 → M3 → M4 → M5 → M6
Using selector lever
To shift up to a higher gear, tap the selector lever back once.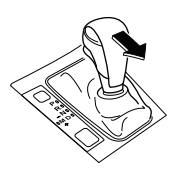 Using steering shift switch*
To shift up to a higher gear with the steering shift switches, pull the UP switch

toward you once with your fingers.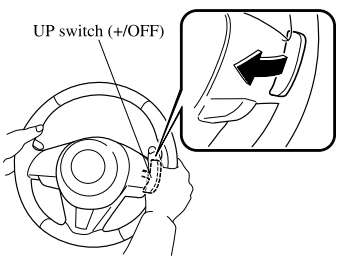 WARNING
Keep your hands on the steering wheel rim when using fingers on the steering shift switches: Putting your hands inside the rim of the steering wheel when using the steering shift switches is dangerous. If the driver's air bag were to deploy in a collision, your hands could be impacted causing injury.
NOTE
When driving slowly, the gears may not shift up.
Do not drive the vehicle with the tachometer needle in the RED ZONE while in manual shift mode. In addition, manual shift mode switches to automatic shift mode while the accelerator pedal is completely depressed. This function is canceled while the TCS is turned off. However, if the vehicle is continuously driven at a high rpm, the gears may automatically shift up to protect the engine.
The steering shift switch can be used temporarily even if the selector lever is in the D position while driving. In addition, it returns to automatic shift mode when the UP switch is pulled rearward for a sufficient amount of time.
Categories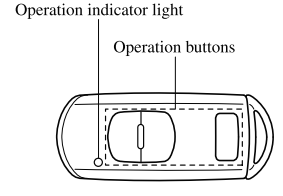 NOTE
The headlights turn on/off by operating the transmitter. Refer to Leaving Home Light. (With theft-deterrent system)
The hazard warning lights flash when the theft-deterrent system is armed or turned off. Refer to Theft-Deterrent System.
(With the advanced keyless function)